Discover
Our story
If you're like us, family memories conjure up scenes of bountiful feasts so vivid you can smell 'em. The joy of good food prepared by loving hands motivates hearty conversation as we gather around the dining table.That's our inspiration at Buttermilk Cafe. Market-fresh comfort foods prepared by people who love to cook, and love to eat. What a great idea!
– Chef Carol Irwin, CEC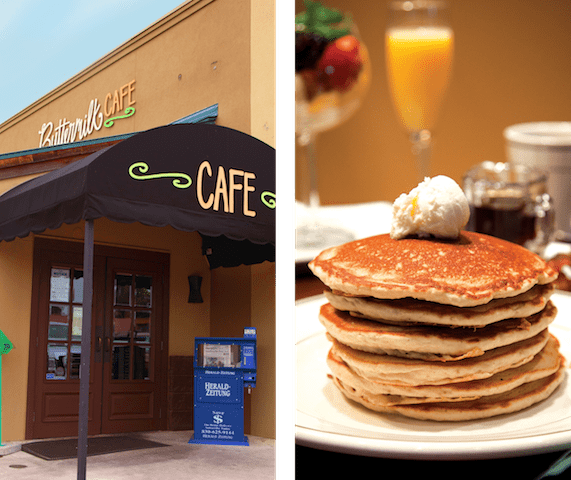 About
CHEF CAROL
If you ask Chef Carol Irwin, CEC how she ended up as a Certified Executive Chef, she'll tell you "It just happened this way." Lucky for Texas, "it just happened this way" right here.
After dabbling in other interests, Carol Irwin enrolled in El Centro College, in Dallas, as a culinary student. Upon graduating, she became an instructor at the school and Certified Executive Chef. On a family vacation to New Braunfels, she fell in love with Historic Gruene, which is now home of the Buttermilk Cafe.
The Buttermilk Cafe is Chef Carol's take on comfort food with an upscale twist. The aromas and flavors conjure up memories of family feasts, filled with good food prepared by loving hands. C'mon by!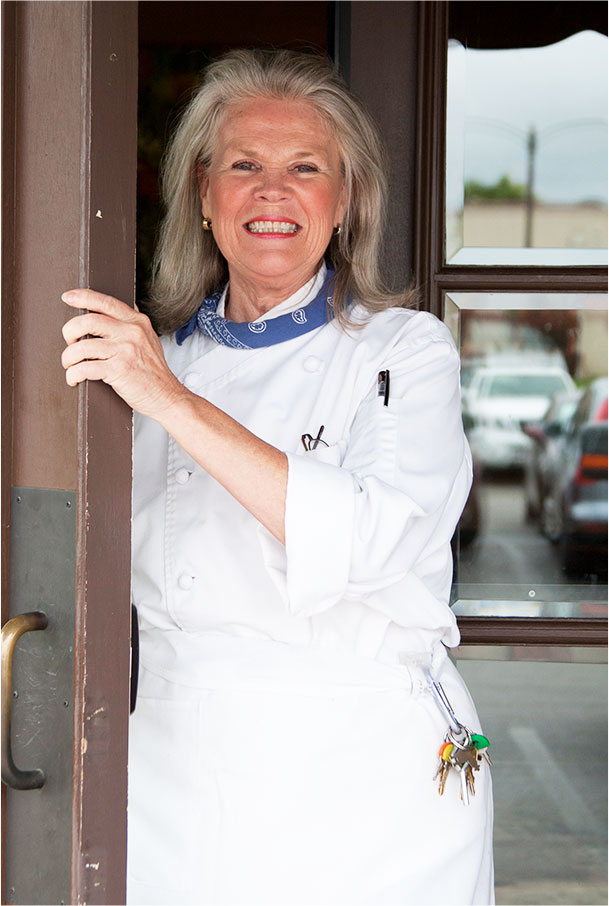 Location
C'MON BY!
The Buttermilk Cafe
1324 E. Common St.
New Braunfels, TX 78130
HOURS
7 a.m. – 2 p.m.
Closed Sunday
HOLIDAY HOURS
Easter Sunday: Closed
4th of July: Closed
Day Before Thanksgiving: 7am-Noon
Thanksgiving: Closed
Christmas Eve: 7am – Noon
Christmas Day: Closed
December 26 & 27: Closed
New Year's Eve: 7am – 2pm
New Year's Day: Closed